Kittens/Cats in New Homes

***********************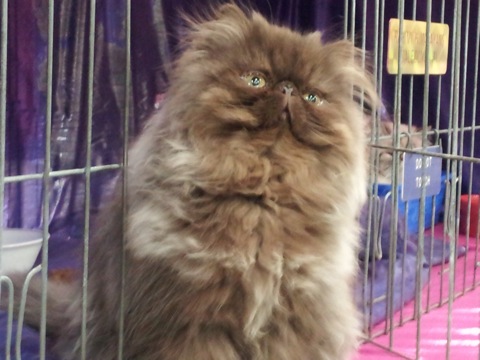 Tuleburg Charlie Brown of HimiRahimi,
chocolate male Persian CPC, at 4 months,
now owned by Elizabeth Rahimi, at his first
cat show. She reported that he finaled in 3 rings,
earning a 2nd, a 7th and a 9th best kitten.
Charlie is the offspring of Ch Tuleburg
Chocolate Dream X Tuleburg Hot Cocoa.
We have high hopes for his future with
Elizabeth! And to think we were worried
that his coat was several shades of chocolate.

***********************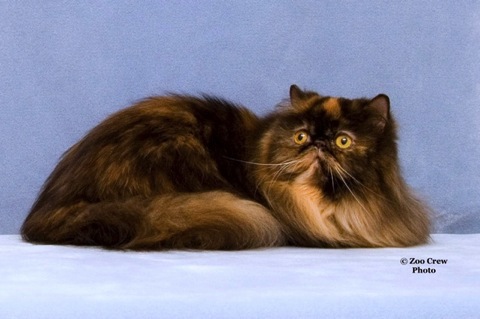 Ch GP Kissncats Touched by an Angel,
chocolate tortie Persian CPC, reported to be the
first chocolate tortie to become a grand in CFA,
was bred by Dorothy Woofter, of Kissncats, and
championed by Barbara Redalia, of Tuleburg cattery.

After her retirement from breeding Angel was
given to Elizabeth Kennedy, who has lovingly
shown her to Premiership status, and now
on to become a Grand Premier at age 9.
Angel's son, Tuleburg Angelo, a flame point,
carries on her line of chocolates and torties
at the Tuleburg cattery.


Thank You, Elizabeth, for this marvelous
feat!


***********************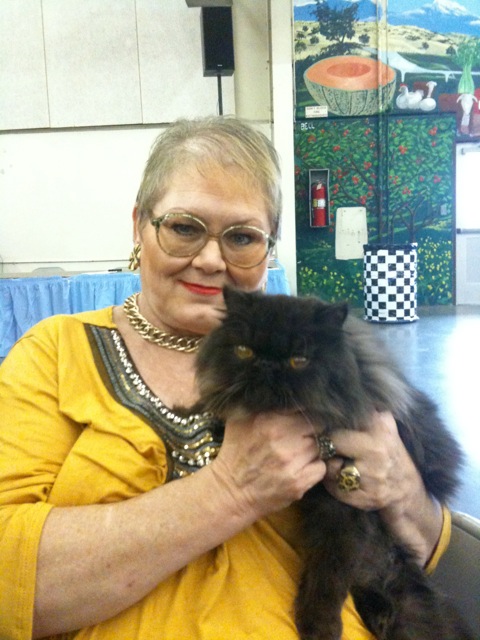 Ch Tuleburg Cup A Joey, solid chocolate CPC,
is co-owned
with Kim Jaros of Stockton, CA. Joey completed his
championship at the Poppy State Show held on January 15,
2011, in Stockton. Joey is shown here with his happy
co-owner, who plans to continue showing him, hopefully to
complete a grand championship, and to sire more lovely
chocolates in his new home. Kim is expecting new kittens
from him soon.

***********************

Champion Tuleburg Jazzbeau, b.d. 7-28-08

Now owned and shown by Debbie Reid.
Sire: Ch Tuleburg Caruso's Ship of Gold
Dam: Tuleburg Tampopo of Deauneaumaux


***********************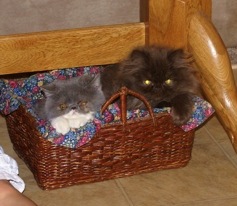 Aolani Junior and Tuleburg
Chocolate Bear,
pet kittens,
now happily settled in their
new home with Ruby and
St. Clair Adams.


***********************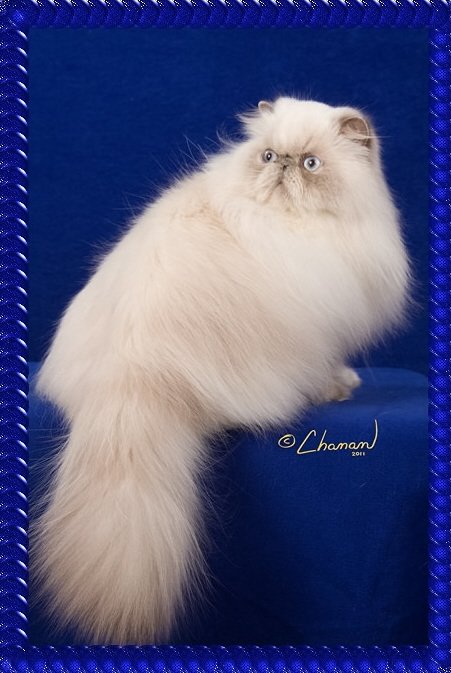 Ch Tuleburg Purple Cloud,
now owned and shown by
Ann Chapman of Lake Forest, California.


***********************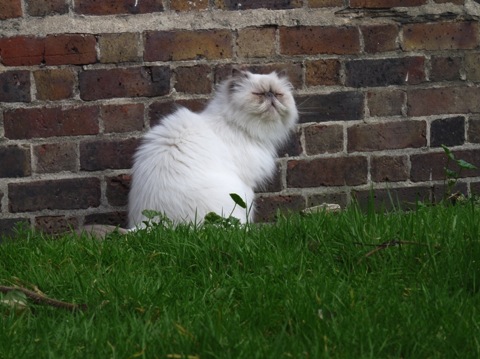 Ch Tuleburg Sugarloaf Mountain,
enjoying some outdoor time,
now owned by Maija Siren and her husband Dan Daly, of London,
England. His owners delighted us by visiting us and our current
Tuleburg kittens on 10-31-11 in Sebastopol, CA, during their vacation
in California.


***********************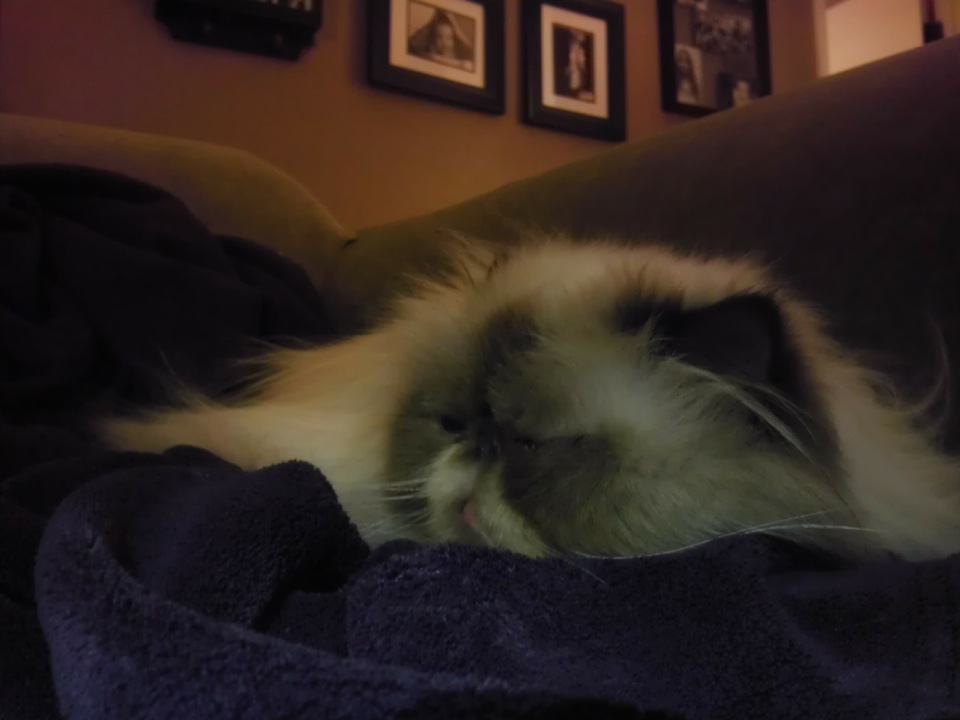 Tuleburg Hot Cocoa,
celebrating his arrival in his new home
with Haileigh Couri and her family in San Bruno, California.
Haileigh and her family visited us on 3-8-13, and were
thrilled to accept this new addition to their family. He
does seem to be comfy in his new home.
***********************